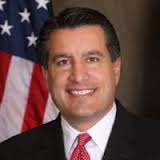 Wednesday morning saw the groundwork laid to remove the last hurdles in the path for online gambling to become a reality in the state of Nevada.  William C. Horne for Las Vegas took AB 114 to the Assembly floor and if it gets passed by the Judiciary Committee, it could finally see the first intrastate poker sites opening their doors to their clients.
Editor Note: One of the most legitimate and popular poker sites for real money and available to all 50 states is www.Betonline.ag. (verified main sponsor)
In January this year, during his State of the State address, Nevada Governor asked lawmakers to pass an online gambling bill within 30 days to keep Nevada ahead of the race and allow it to benefit from millions of dollars in revenues each year.
AB 114, proposed by Assembly Majority Leader William Horne, was introduced yesterday and has now been referred to the Judiciary Committee.
The bill eliminates a provision made in online gambling legislation introduced last year in Nevada that the state won't make any headway in the industry before federal legislation is in place.  AB 114 thus allows Nevada to pursue its own online gambling and poker industries, and even gives Governor Brian Sandoval the power to enter into share-agreements with other regulated states so that players can be pooled for greater cross-border cybertraffic.
However, AB 114's passage won't be without its own hitches, and already Horne and the Governor have butted heads over the proposed increase of licensing and renewal fees for gambling operators.  At present, operators are requested to pay $500,000 for their Nevada gambling license, and AB 114 has pushed that fee up to $1,000,000.  Renewal fees will now cost $500,000 – double the $250,000 currently demanded.
"Governor Sandoval does not support the increased fee and will work to resolve this issue before the legislation is passed into law," said a spokesperson for the governor.  Horne's offices have also confirmed that the assemblyman and Sandoval have been involved in talks over the issue.