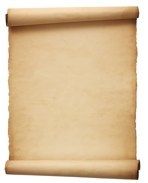 It seems that the Poker Players Alliance (PPA) was too late in exhorting its members to try and block the revised UIGEA regulations.
Editor Note: One of the most legitimate and popular poker sites for real money and available to all 50 states is www.Betonline.ag. (verified main sponsor)
The Treasury Department has released the revised regulations and they are not as bad as expected.
The revised regulations become effective from January 19, 2009, one day before President-elect Barack Obama takes the oath of office. Prof. I Nelson Rose cut through the legal jargon of the 66 page document and put the regulation in the words that the Internet gaming fraternity can understand. Professor I Nelson Rose is recognized as one of the world's leading experts on gambling law.
For one, what constitutes Internet gambling is still not clear though attempted to be defined. The regulations say "For purposes of the rule, unlawful Internet gambling generally would cover the making of a bet or wager that involves use of the Internet and that is unlawful under any applicable federal or state law in the jurisdiction where the bet or wager is initiated, received or otherwise made." The rules appear to imply that poker being a game "predominantly subject to chance" is unlawful Internet gambling. However Prof. Rose is of the view that US poker online would be legal under federal law and most state laws.
One thing that should be noted is how far the DOJ and the FOF will go to put pressure on these gaming sites.  Should either have a hard on for online gambling it will obviously restrict things much more if they didn't.
The onus remains with the financial firms. The regulations require "U.S. financial firms that participate in designated payment systems to establish and implement policies that are reasonably designed to prevent payments to businesses in connection with unlawful Internet gambling."
The language has been sugar coated so as to reduce their responsibility only to taking reasonable precautions like finding out more about their customers. If they have done their "due diligence" then they will not be accountable. The significant change is that credit card companies will have to use a separate code for online gambling transactions and banks will not honor those credit cards. In any event the banks have been given until December 1, 2009 to comply and a lot can happen in one year.
As expected the reaction from the opponents of the UIGEA was quick and vociferous. The PPA Chairman and Former Senator Alfonse D'Amato called the revised UIGEA regulations "a truly bad public policy." However, he was hopeful that the new Administration would overturn it as soon as possible. Another past vocal critic, the Democrat Representative Shelley Berkley also responded by stating that these regulations would further burden the financial sector and create headaches for all concerned.
However, Prof. Rose is of the view that not many online poker players would be affected. He said, "Anyone who uses paper checks, wire transfers, foreign bank credit cards, or overseas payment processors to load, reload or cash out can continue to do so.  The only players who might face some difficulties are those using U.S. bank debit cards or U.S. money transfer firms."
But the question that can be asked is "Why should American players not be allowed to use U.S. bank debit cards or U.S. money transfer firms when the whole world is engaging in Internet gambling?"