Kentucky Accepted Poker Sites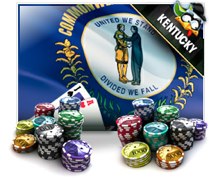 The Kentucky Poker Issue
Please read the bottom of this page for recent updates. The court made new rulings on internet poker back in March 18, 2010, but online card rooms also changed their mind in 2013 as to what poker sites are accepting whom. To find more info about the legal situation about poker in the US see here. These are the last remaining sites to accept Kentucky.
This page follows the Kentucky issue regarding possible website seizures of the 141 domains by Kentucky.  We list what poker sites MAY block Kentucky and which online poker sites are accepting Kentuckians.  Daily updates listed at bottom of page.
Poker Sites Accepting Kentucky
POKER SITE
NOTES
TRUST
WITHDRAW SPEED
BONUS
VISIT SITE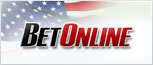 Betonline accepts Kentucky and all other 49 States. Licensed out of Panama for about 15 years. Decent amount of poker player traffic and pretty easy to deposit.
A+
1-14 Days
25% on all deposits
Slightly harder to deposit at Ignition Poker from Kentucky. They are the US facing brand of Bodog. The poker room is great if you can deposit successfully.
The Following Is a List of Banned Kentucky Websites
US Networks & Poker Sites BLOCKING Kentucky
Merge
Microgaming
Cakenetwork
Cereus
Misc.
Aced
24 Poker
Cake Poker
Absolutepoker
Bugsyclub
Beted Poker
BetDirect Poker
Allpro
Ultimatebet
PokerStars
Bet on USA
BetGameDay
Allstar
Full Tilt Poker
Carbon Poker
BetOnBet
Bellmont
Absolute Poker
G 2 G Poker
BetShop
BetUSpoker
Ultimate Bet
Golden Arch Poker
Betway
BetUSA
888 Poker
Iron Duke
Bigdollar
Cardspike
WSOP Poker
Jam Poker
Captain Cook poker
Citypoker
Titan Poker
Lucky Hog
Canbet poker
Kingmidas
Party Poker
Odds Maker
Codepoker
Liipoker
PDC Poker
Cool Hand Poker
Linesmaker
Poker City
Colosseum Poker
Lockerpoker
Poker Fan
Doylesroom
Marathonbet
Poker Nordica
Eurolinx
Mysportsbook
Poker One
Golden Riviera Poker
Playersonlyvip
Reefer Poker
Golden Tiger Poker
Poker550
Rumble Poker
Grand Bay Poker
Pokerbility
Spin 32 Poker
Gnuf
Redstarpoker.eu
Texas Holdem
Intertops
Sportfanatik
Walker Poker
Jbet
Sports.com
Wass Poker

Jenningspoker
Sportsbetting.org
Ladbrokes Poker
Sportsbook.net
MaMaMia
Sportsinteraction
Nordic Bet
Straightflush
Poker Host
Superbook
PokerAztec Riches
Thirdbullet
PokerTime
Poker32 Red
PokerShare
Purple Lounge
Poker Rewards
Poker 333
PokerTell
PokerNine
Pokerwize
Royalvegas Poker
Roxy Poker
Spin Palace
StansPoker.com
TrioBet Poker
Unibet
Virtual City Poker
Wild Jack
Daily Kentucky Poker Site Updates:
January 1, 2017 – Estimated Date of Legalized Online Poker in Kentucky is 2019-2020.
June 8, 2013 – Kentucky gives up on its fraud claims against FullTilt, Absolute Poker, and PokerStars.
April 23, 2010 – The list for Kentucky has been updated. Please note you can still play online, but options are limited.
March 18, 2010 – Kentucky has was what may "seem" like a major victory in seizing the domains but in reality they have not. Joe Brennan of IMEGA representing the case said there is nothing to worry about and this is a trivial matter and will be corrected.
October 5, 2009 – Kentucky is at it again as they file an appeal and are still trying to win a losing battle for these domain names
December 3, 2008 – Add Absolutepoker to the list of banned sites from Kentucky.  This was inevitable.
November 30, 2008 – Ultimatebet which operates under the Cereus Network is now IP blocking poker players from Kentucky starting today.  Not all players are being affected and their sister site Absolutepoker hasn't yet implemented the block.  I expect they will shortly, testing the block on UB first.
November 21, 2008 – The entire Cakenetwork is blocking players from Kentucky.  Also, Pokerstars stated they can't release any information on their plans as there is current ongoing legal action.
November 13, 2008 – Cake poker is now blocking players from Kentucky.  It is somewhat spotty as it doesn't seem the ISP blocking mechanism is working all that great.  Some people can still logon in the state of Kentucky, meaning their IP is probably in a surrounding state.
November 10, 2008 – Bodoglife has no plans of leaving Kentucky.  They've lost their domains twice before so they have an edge in this area.  They don't believe their host will give up their domain and chances are won't comply.
November 9, 2008 – Full tilt is expected to challenge this ruling and not turn over their domain to Kentucky.  They are the first I've heard to actually issue press to players that they will not back down.
October 24, 2008 – The judge has changed the date from Nov. 17 to Dec. 3 for the gambling domains to comply with Geo blocking Kentucky.  Also Bugsyclub took action yesterday and is now blocking players from Kentucky.
October 20, 2008 – The Merge Network announced they will obide by the ruling and GEO block players from Kentucky.  They will not being going to appeal the decision by the judge.
Related States:
Washington – Hawaii – Maryland – New York – Utah – Missouri – Louisiana – Illinois