Online Poker Sites Accepting the USA
In the past 13 years 59,000,000 poker players have viewed this page. I have kept logs of all major events and believe this is the most accurate guide to poker in the US, the first ever created over a decade ago. Las Vegas based casinos are opening online poker sites within Nevada, New Jersey, Delaware, and Pennsylvania. I now have a daily updated state by state law site at pokerwebsites.com. There is also a good guide at 2+2 forums for your state's status if you seek further clarification.
Updated by Roger: January 1, 2017, 7:51pm
More »
I. Our TRUSTED List of US Accepted Poker Sites
Online poker has been declared legal in the U.S.A. binding Law H6663: UIGEA Clarification Act. Each State now has the choice to open a poker site. Three (3) states are fully functional and accept real money deposits for those located within NV, NJ, DE, and PA state boundaries (MI, MA, CA, and NY coming soon).
The following sites are licensed and regulated in Canada, Panama, and Australia respectively to accept players from the United States. Poker Stars and some other international sites have obtained a license from US licensing bodies to accept US customers – again.
POKER SITE
NOTES
TRUST
WITHDRAW SPEED
BONUS
VISIT SITE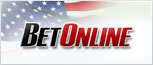 I like to recommend this site because it accepts ALL 50 US States, which is the only site to do so other than SB Poker listed below. Accepts Visa, MasterCard, American Express and Bitcoin.
A+
4-7 Days
200% up to $2,000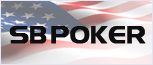 Just like BetOnline, listed above, SB Poker accepts poker players from all 50 USA States. They are a growing poker site that also accepts Visa, MasterCard, Amex and Bitcoin with quick withdrawal speeds.
www.SportsBetting.ag (poker site)
A
4-7 Days
200% up to $2,000
II. Featured Casino Still Taking Americans
ONLINE CASINO
NOTES
TRUST
WITHDRAW SPEED
BONUS
VISIT SITE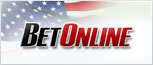 Not only do they have a great poker site but the same can be said for their online casino. Not much else I can really say.
A
4-7 Days
200% up to $2,000
III. E-wallet Stances on US Market
Updated: October, 2017 – Compatiblepoker is not affiliated with the financial processors. Check State laws before gambling online or using any poker deposit option.
US
PAYMENT METHOD
UPDATED
NOTES
-
900Pay
-
No poker site uses this option anymore.
-
Add-funds
April 2, 07
No US poker sites use this anymore. Was once used at Absolutepoker.

AllAccessvisa.com
Feb 04, 09
-

American Express
April, 2013
-
ATMonline
Jan. 23, 07
They have frozen US funds.


Bitcoin
Apr. 11, 16
Most major gaming networks and sites are now accepting this option.
Cash Transfer Express
-
Same thing as Moneygram which is US accepted.
-
Central Coin
Jan. 18, 07
Central Coin is not taking US gambling deposits.
-
Citadel Commerce
Jan. 17, 07
Not accepting US gambling sites anymore

Credit Cards
April, 2013
Its hit or miss, most CC acceptance is
Betonline.ag
(visa, amex, MC).
-
Click2pay
Feb. 1, 07
Doesn't accept new US customers
-
Diners
-
Not used by poker sites anymore.
-
eChecks
Oct. 2011
After "Black Friday" these are not really in use anymore. Too many fraudulent chargebacks.
-
EcoCard
July 30, 07
Stopped US deposits on August 24 , 2007 . Was replaced by Quicktender/usemywallet which ended up stealing everyone's money. BEWARE of Ecocard from any country
-
Epassporte
April 11, 08
After almost two years of accepting US poker sites deposits after the UIGEA passed they have officially stopped.
-
Ewalletxpress
Nov 17, 2010
Dropped US gambling transactions
-
Ezipay
-
Not taking US residents
-
Fastchecks
-
see echecks above
-
Firepay
-
Stopped US transactions immediately after UIGEA signed.
-
Fonelinx
Aug. 26, 07
No longer accepted.
-
ImmediateDeposit
Mar. 19, 07
Pre-paid teleco company launched by Carbon poker but seems to have shut down.
-
Instadebit
Jan. 18, 07
Left the US online poker market.
-
Instant Checks
April 1, 07
Same as Fastchecks, echecks or Quickdeposit, they are all the same thing. No sites accept them.
-
JCB
Feb 04, 09
No poker rooms use anymore.
-
Makeadeposit
Mar. 13, 07
Phone card company which shut down.

Mastercard
April 3, '13
Works only at
Betonline.ag
for 'vip' customers. Tip: Contact phone support after registration.
-
Merchant Banks
-
Any Merchant Banks that operate with gaming sites will be closed by RBS and Barclays. This is for the UK.
-
Moneybookers
Oct. 25, 06
They suspended US gamblers from making transactions.

Moneygram
April 1, 2013
US accepted.
-
MyCitadel
Jan. 17, 07
Stopped all gambling transactions for US residents after Neteller closed to US gamblers.

MypayLinq
Feb 04, 09
Added by Bovada(for sports, and casino) in August of 2010.
-
MyWebATM
May 19, 07
First introduced by Full Tilt but they have since stopped accepting US deposits.
-
Neteller
Jan. 18, 07
Completely left the US market. Biggest loss for US poker player deposit methods.
-
Netspend
May 29, 2010
Netspend leaves the US market
-
Nexum
Jan. 18, 07
They have dropped US players
-
Nucharge
Feb 04, 09
A pre-paid teleco company that was used at Bovada but has since ceased.
-
Payspark
Jan 26, 07
Payspark (Ezipay) is not taking US customers any longer.
-
Paypal
-
They stopped taking gambling transactions many years ago.
-
Paytru / Prepaid Visa
Dec. 7, 07
Stopped being used as an option on December 14th, 2007 by Pokerstars.

Pic-Club
Aug 17, 07
(picclub.com) Updated – Jan. 15, 2012 – Said their services follow UIGEA guidelines and allow US players to make deposits. Not used by any major networks.
-
Pindebit
June 18, '10
Previously used by Carbon poker but not anymore.
-
Primapin
Feb 27, 08
Disabled.
-
Quicktender
Aug. 9, 07
They shut down mid 2011 and scammed players out of six figures in funds. Connected to Ecocard, avoid at all costs.
-
Togglecard
April 18, 09
No longer in use
-
Usemywallet
Aug 9, 07
See quicktender above.
-
Ultraprepaid
-
Prepaid type inhouse phone card only used once used for US deposits at Full Tilt
-
JCB
Feb 04, 09
Not in use for poker.
-
UsemyBank
-
They are a Canadian company and don't accept US transactions
-
Visa Gift Cards
July 28, 07
Blocks all gaming transactions

Visa
-

Virtualpin
-
Prepaid phone card deposit option in use by
Bovada.lv
casino and sportsbook

Western Union
-
Pretty much accepted at most US sites

Wire/ Cash Transfer
-
Accepted at most sites.
IV. Other Poker Sites Accepting Americans
Updated October, 2017 – If you don't see the site on this list they do not accept US players or are not a popular enough poker site to list.
Aced.com
Went bankrupt but was purchased by Carbon Poker (Merge Network) and later closed down.
They've become the 3rd largest US accepted site since black friday.
On March 24, 2009 they closed and transferred players to Pokerstars. Sad because Bugsyclub was one of the last sites to have
poker on linux
.
BetUS Poker
On the Cake Network
BigBet Poker
Closed down Jan '11
Bodog
Take US players but you have to play at their sister site called
Bovada
if you live in the USA.
Bookmaker
New site with some sites selling their US players to them (americascardroom, betcris etc.)
Cake Poker
Blocks Kentucky and Utah, but accepts the rest of the USA – Not paying players!
Carbon Poker
Skin of poker.com and will continue to accept US players
Went out of business for defrauding players and affiliates in a scandal with casinoaffiliateprograms.com.
Doylesroom
Closed. The .com version was shut down by US government, recently purchased by shady group called WinningPoker.
EuroLinx
Not accepting new US players
Gutshotpoker
on cake network
6/20/2012 closed to new US players
Juicy Stakes Poker
Used to be named Cake Poker
Jungle Poker
Under caution warning
Lock Poker
Running an ongoing pyramid scheme with a select few affiliates participating. NOT paying players, or paying slowly.
Microgaming Network
They have ceased accepted US players towards the end of 2008. See full Microgaming sites that have changed to
OkUSApoker
Under caution warning
October 1, '09 – Owners busted for cheating scandal, poker site closed.
Closed to US players on May 1, 2011
Domain was sold. Players and software transferred to Mergenetwork
PokerSyndicate
now on Gold Chip Network
Network of sites bought by Microgaming. Stopped accepted US on Nov. 10, 2008
Closed to the US on September 23, 2012
Reefer Poker
Merge network
Closed to US players on May 1, 2011
Tropical Poker Out of business
Out of business
Ultimate Poker
Nevada customers only. First U.S. licensed poker site online. Closed on November 17, 2014.
April 15, 2011 – Out of Business
Wingows Poker
purchased by Walkerpoker
WSOP.com
Available to NJ, DE or NV residents only for real money. US licensed poker site.
V. Notable Poker Sites / Brands NOT Open to USA
Cereus Network
Known as Absolute Poker and UltimateBet (UB), Left after "Black Friday" on April 15, 2011
Full Tilt Poker
Left after "Black Friday" on April 15, 2011
PokerStars
Left after "Black Friday" on April 15, 2011
888 / Pacific Poker
Was the first to back out of the USA
Action Poker Network
Nine.com, Tigergaming etc.
B2B Skins
(24h poker, Redbet, Betunited etc)
Betsson Poker
All US accounts cancelled on Oct.31, 06
Boss Media
(TotalPoker, Virgin Poker, CelebPoker, Pokerheaven, King Solomons Poker PokerSyndicate, etc)
BetCorp
BetHoldem etc. (There is a hold on US players money and it is awaiting approval by shareholders before ex-Betcorp players can withdraw their gambling funds.)
Crypto
William Hill, Interpoker, Poker Plex, LittleWoods Poker, etc.
Empire Holdings
(Empire Poker)
Everest Poker
(no new accounts allowed)
iPoker
(Titan Poker, Poker Ocean, CD Poker, Noble Poker, Prestige Poker, Betfred, Fair Poker, etc.)
Microgaming
Quit accepting US players at the end of 2008.
Ongame/Bwin
PokerRoom.com, HollywoodPoker and sites like Holdempoker, Europoker, Cherrypoker, Tower Poker, ) stopped taking deposits Oct. 25, 06. On Nov. 6, 06 US players were locked out of real money games.
PartyGaming
(Party Poker, MultiPoker, etc.) Was the second poker room to back out of USA
Paradise Poker
Stopped real money play on Nov. 13th, 06
Planet Poker
(Poker Blue) All real money play stopped on March 31, 07 for all countries. Players transferred to Bodog
Prima Network
Some prima sites are out and some are just accepting Americans from certain states.
Skill Games Network
Skill Game no longer exists. Sites on the network moved. Mansion Poker (now with Ongame), TonyGPoker (now with iPoker), Gamesgrid (now a casino).
Tribeca Sites
Bowmans, Paddypowerpoker, Bluesquarepoker, Victor Chandler, Betus.com etc. consolidated with iPoker Network. Don't accept US players.
Wagerlogic
William Hill, Betfair, PokerPlex, Playboycasino, Intercasino, VIP, etc.
VI. 14 States Strongly With Legal Concerns
For future reference see the state run poker info.
Illinois
- Misdemeanor offense and possibly more (felony).
Kentucky
- Governor tried to IP ban online poker sites. Didn't work.
Louisiana
- Felony to gamble online.
Missouri
- Most against online gambling but not a felony
Washington
- Illegal, but no longer a felony
VII. New US Gambling Law FAQ
(These are common consensus from experts across the web. Always consult a lawyer before making your own decision.)
VIII. List of Past Poker Site Traffic: Timeline
5-7 DAY PEAK PLAYER TRAFFIC AVERAGES
POKERSTARS
FULL TILT POKER
PARTY POKER
EVEREST POKER
Prior to UIGEA being signed (Oct. 8, 2006 – Oct. 12, 2006)
9,713
4,623
10,746
2,557
Prior to Neteller closing (Jan. 13, – 17 – 2007)
14,781
7,480
8,595
3,857
After Neteller closed to US ( Jan. 19 – 23 – 2007)
12,636
5,797
8,320
3,990
March 1st – 5th, 2007 Average
13,300
6,239
10,894
4,865
April 1st – 5th, 2007 Average
12,154
6,720
10,963
4,874
June 1st – 5th, 2007 Average
13,458
7,969
8,971
4,313
2007 WSOP Broadcast affects (July 16-20 Average)
13,209
8,981
8,232
3,972
August 15-19, 2007 Average
13,279
8,292
7,433
3,913
WSOP Main Event broad affects (Sept 1-5, 2007 Average)
14,087
6,266
9,392
3,560
1 year UIGEA anniversary (Oct 1-5 of 2007)
14264
7682
8391
4960
November 1st-5th, 2007 Average
16310
8109
7865
4562
February 1st – 7th, 2008 Average
22161
11857
9092
6435
March 1st – 7th, 2008 Average
22406
11129
9159
5722
April 12th-18th, 7 day average after Epassporte pullout
22483
9975
na
na
January 23-30th, 2009 7 day Average
35257
15593
9173
5326
September 7 – 13th, 2009 7 day Average
38970
25060
9071
4399
One week prior to June 1, 2010 UIGEA implementation
44,000
20,480
7,433
n/a
One Week Avg After June 1, 2010 UIGEA implementation
43,602
21,541
7,028
N/A
One week prior "Black Friday" April 08-15, 2011
45,249
22,516
6,587
n/a
One week AFTER "Black Friday" April 15-22, 2011
31,044
15,982
7,103
n/a
Please Note: Poker sites being analyzed have changed.
BOVADA
CARBONPOKER
PARTYPOKER
POKERSTARS
MARCH 2013 Site Replacement Analysis
2,501
1,238
5,727
38,433
IX. Archived Hourly Updates

ARCHIVE DATE
February 22, 2014
- Many millions ($80) are expected to be re-imbursed by Full Tilt over the next week.
December 28th, 2013
- Calvin Ayre (owner of Bodog/Bovada), and probably his team of researchers have published his 2014 prediction for online gambling. Here it is.
December 11th, 2013
- I made my way up to New Jersey this week for a boxing match and to test out the poker sites located in NJ, the WSOP and Party Poker. The initial reports were right. It's very difficult. I presume it would be easier to get money onto an offshore site than a 'legal' one. After attempting multiple sites I could not get verified because they require you to have at least 3 'strong' wireless connections from where you are playing at. Despite staying in a casino which offer multiple wireless connections none were strong enough to give me access. I've read on the forums as well that depositing is still a nightmare with most credit cards being rejected.
November 27th, 2013
- Happy Thanksgiving. It appears the launch of New Jersey the past couple days has been decent for the poker room WSOP, nothing earth shattering. They clearly seem to be the ones who will be the largest in the US. I logged in with a NJ and NV IP address to see what was going on. They have different promotions for the $10 free and there are bigger freerolls in New Jersey. I'm not sure if that's because of state laws, or the higher potential in NJ, I assume the latter. It's instantly obvious how much money is involved as when you see the homepage of the WSOP's geo location of NJ or NV. They are now a poker room – with some news stuffed at the bottom right. The sites are still nowhere near the size of, say, Bovada and even futher light stars away from…PokerStars, literally and – literally. So, looks promising for poker in the US if one large state becomes a partner. Registration to deposit ratio is a huge factor when a player sees the amount or lack thereof tables open. People want action, not a grind.
November 15th, 2013
- In an effort to further the potential for Federal Regulation of poker for a uniform poker player pool the Safe and Secure Initiative has introduced a 12% tax on deposits to online gambling sites. The players would not have to pay for this, the gambling site would.
November 13th – pm, 2013
- Lock Poker is spinning lies once again. Lock Poker announced that they had stopped allowing deposits via Skrill, but in fact it was Skrill that suspended Lock from letting customers deposit. Basically Skrill is stopping players from getting scammed. I was informed this today, and am awaiting further clarification from the Skrill rep that contacted me to correct the news.
November 13, 2013
- With anticipation of poker being launched in New Jersey, the programs are starting to send out emails to advertise on sites like this one. I've already received two emails, one from the (name removed) and another from Income Access to promote US based programs in NJ. Until they reach a sustainable player liquidity above those of offshore sites, I see no reason to recommend them over the ones right now. The sites we recommend are safe and payouts are quick so the only legit reason to have our customers playing at Ultimate Poker or whomever is if the player pool is superior, and it is not even close nor will it be until state compacts are fulfilled. Not only that but dozens of operators are trying to launch sites. Only a couple will succeed and the more sites, the worse the liquidity. State compacts are a must.
November 10, 2013
- I have not spoken to Poker Stars, but the news circulating is that they are not on the list to go live in New Jersey on the 21st of this month when everyone else is. Personally I think they are working on the details and while others are saying how this will 'cripple' PokerStars entry into the US, I think it's not a big deal. People aren't exactly jumping up and down to play poker these days but what PokerStars has that everyone else does not is a huge database of real money players emails. As long as they get the license, they will be fine in my opinion. The only real competitor they have is the WSOP.
October 4, 2013
- Let the propaganda begin. Today I received an email from Micahael Waxman, founder of the Safe and Secure Initiative (for online gambling). The article which can now be read here makes me realize how we can talk about corruption in the American system all day long but we have no recourse. Things could be worse, but watching and being involved in this industry through media over the past 10 years has really opened my eyes to the reality of politics. Anyway, the article talks about how 'unsafe' offshore sites are (their competition they still try to dismantle) and how credit cards are a necessity to poker sites with US state licenses – and a bunch more propaganda that continually makes me roll my eyes and shake my head.
September 19, 2013
- The WSOP launched their poker site today at wsop.com. As of near 11:30pm est, there were only a few tables going. So far pretty slow. I could not test the software because I am not located in Nevada but it seems to use the same standard software of their partners, 888poker. This is the second Nevada, U.S.A. licensed poker site. None have launched for any other state, yet.
Previous Monthly Updates 2006-2013
More »
About this page
THIS PAGE IS NOT LEGAL ADVICE! Any US poker sites or US casino deposit methods are for informational purposes. Remember to always get help if you feel you're having problems with online gambling. For pending State laws in your area see theppa.org bottom portion of their homepage.