Free Poker Ebook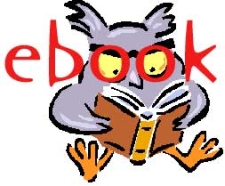 These chapters were originally in pdf form and sold as a "Beginners Guide to Online Poker".  We now offer it for all our visitors. In reality these are the type of poker players you should be stalking down. If you don't know what a fish is, chances are you probably are on so time to get reading!
These once ebook pages are for the beginning online poker player to get accustomed to online poker and its nuances. Hopefully it will save you some money before you begin the long but fun trip to winning at online poker.
Chapter 2
Chapter 3
Chapter 4

Chapter 5
Online Poker Sit n Go Strategy
Chapter 6
Chapter 7
Playing Multiple Tables Online
Chapter 8
Chapter 9
How to Win at Online Poker – Top 10 Tips
Chapter 10
Beginners Guide to Online Poker – Top 9 Tips
Chapter 11
Mistakes Made by Online Poker Players – Top 10 Tips
Chapter 12
Sit and Go Poker Online From the Trenches – Top 10 Tips
Chapter 13
Online Poker Bonus Hunting Guide – Mac Compliant
Chapter 14
The Online Poker Ebook
This guide was made for basic strategy regarding online poker.  It goes into detail about the specifics and characteristic of online poker and little tips you want to know for improving your ROI (return on investment) when playing online.